Private Cloud Consulting Services
Private Clouds are cloud environments totally dedicated to the end user, generally within the user's firewall. It is a term that is used to refer to cloud computing services which are offered over a private internal network to only particular users rather than public as whole. It is also called Internal Cloud or Corporate Cloud.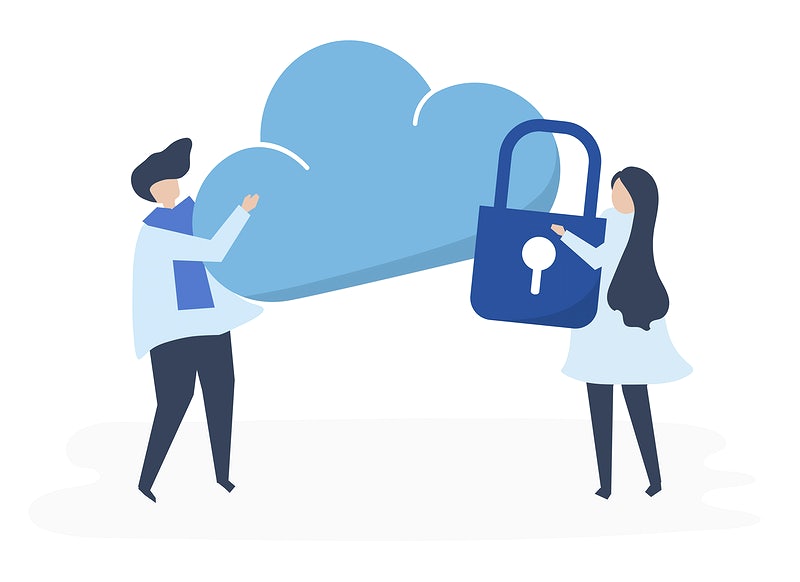 There are some common benefits between private clouds and public clouds– scalability, self-service, elasticity. And also gives an additional feature of customization and control from dedicated resources over a computing infrastructure hosted internally. Private Clouds also provide an increased amount of security and privacy making sure that the sensitive and important data are safe and secured.
Though, the company's IT department is held responsible for anything that may or might go wrong in case of private cloud. It requires the same amount of management and maintenance expenses as a traditional data center method.
Features of Private Cloud
●   Scalable
●   Elastic in nature
●   Easily Accessible
●   Pay According to Consumption
●   Shared Workload
●   High Security
Merits/Benefits of Private Cloud
1. Cost Efficient-  A vital point of view for any company is the TCO (Total Cost of Ownership) associated with IT infrastructure. Private Cloud ensures that even this part is well taken care of.
2. Control and Efficiency- Private Cloud provides better control over the data and also takes care of privacy of the client. It also allows you to make changes whenever and however necessary.
3. Customization- One of the very essential features that attract clients towards Private Clouds is the fact that they provide a great level of customization. Every organization varies from each other on the basis of size, industry, or objectives of the business. Private Cloud builds everything around such specifics and makes sure that the client is in full control.
4. Privacy and Security- Private Clouds offer a much more protected and secured experience than Public Clouds. All of the client's data is managed and saved on private servers protected from data leaks.
5. Ensures Continuity- Owning infrastructure is necessary to ensure business continuity. Private Clouds makes sure that the client does not totally depend on public clouds which run on the MSPs server. It is a better option than public clouds comparatively in the long-run.
1.  Modernize/Optimize Applications on Cloud- Some enterprise applications are not so easily extended to the cloud and they require specialists. Certain Cultural and Organizational silos hinder developers from using modern cloud development practices for these heritage applications. Private Clouds provide the advantage of security thus making it easier to shift to cloud-enabled. Consistent and componentized managed applications.

2. Creation of New Cloud-native Applications- All cloud-native applications are constructed with a variety of runtimes. Thus, application portability is a much important feature of any cloud-based platform.

3. Open Data Center to Work with Cloud Services- Developers thrive to create cloud-native applications on a private cloud in order to integrate data and application services from existing ones or new ones. For large-scale analytic jobs, developers prefer immense processing capacity available to them. This is where private clouds are one step ahead.