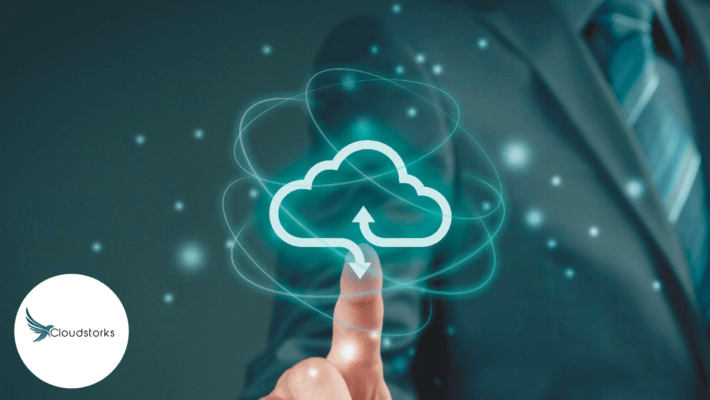 Cloud adoption took the world by storm in 2013. Online file storage and sharing, remote online work, and access to information all come with the cloud. But it's not so simple; when businesses embrace this technology, they have to take time out of their day-to-day operations to invest in a new infrastructure that is significantly more complex than their old one.
Who would want to take this risk when they have no idea what they're getting themselves into? The answer is simple: businesses are running out of space and options.
For many organizations, the cloud is a saving grace. They have no other choice but to keep up with their competitors to generate revenue and keep their business afloat. But why? It's becoming increasingly hard for businesses to survive as the cost of real estate continues to climb and the competition for space in large cities grows fiercer every day.
Read More: Hybrid Cloud Consulting | DevOps as a Service
Working of Cloud Adoption
Cloud adoption is the process of substituting a cloud-based solution for a traditional, on-premise solution. The most popular use cases for this transition are migrating from on-premise servers and data centers to cloud infrastructure and moving from a single or linear business model to a multi-cloud network, wherein multi-cloud networks work in coordination with each other.
[1] Cloud adoption, however, has a deeper meaning than the mere replacement of on-premises IT solutions with cloud-based alternatives. This transition is the ultimate result of a business expansion into new and innovative ways of doing business.
[2] It involves adaptations, which can create new value from existing resources and capabilities or improve business processes and transformation to a multi-cloud network.
[3] There are two stages: Cloud setup and cloud usage. Cloud setup involves building the right cloud infrastructure and organizing it correctly. Other is when the cloud resources have been integrated into business processes to boost productivity.
It can be broken down into six main phases:
Cloud awareness
Investigation
Decision
Transition to a multi-cloud network
Adjustment of strategy and culture
Deployment of the cloud environment
[4] The process of shifting from an on-premises IT solution to a cloud-based alternative is long and complex. It involves interactions between companies and their cloud providers and various steps, including planning and implementation.
[5] The key to success lies in measuring the benefits of a cloud-based solution in terms of reducing costs and improving performance.
[6] Cloud adoption involves complex tasks, including determining an appropriate cloud model for the company, creating a strategy for migrating IT to the cloud, and implementing plans for integrating all cloud resources into business processes.
[7] It is important to know that cloud adoption benefits can vary from organization to organization and from industry to industry. The challenge is that, in many cases, organizations cannot quantify these benefits.
Read More: Best DevOps Strategy Implementing | Differences Between CI/CD, Agile, And DevOps
Uses of Cloud Adoption
Cloud adoption has been a rising trend in IT departments. Cloud adoption has started as an opportunity for companies to reduce their IT expenses and increase flexibility. One of the main reasons companies are moving to the cloud is that it can help them ultimately reduce costs, improve productivity, and create new growth opportunities. Companies are using cloud technologies more effectively than ever before, and they have a variety of benefits that make it hard not to move your company into the cloud.
Cloud computing has many advantages
These advantages have driven its growth and are why people consider it seriously. Some of the main advantages that cloud computing has included:
Flexible: Cloud computing offers flexibility to organizations. Since multiple users share the infrastructure, organizations can upgrade or downgrade their services without needing extra paperwork for an upgrade or downgrade. Cloud computing allows these organizations to change the capacity and power of their services at will, and this flexibility can improve productivity.
Modern: One of the main benefits of cloud adoption is that it allows businesses to adopt a modern way of doing business. IT organizations are expected to embrace technology within their organizations, and they are expected to be more cost-effective in the process than conventional technology. Cloud computing is seen as a cheaper way of managing technology, ensuring that information is kept secure and private.
Scalable: Cloud computing offers a way to scale your business without having to invest in additional infrastructure. Since IT organizations can change the capacity they need at any given time, they can easily scale their business when they are not using it to its full potential. The scalability of cloud computing is what makes it desirable, which is driving cloud adoption as a whole.
Easy: Cloud computing services are easy to use and manage. Cloud computing organizations offer services that are easy to use, making them ideal for small organizations. There is no longer a need to worry about complex technology when using cloud technologies.
Focus on the business: Companies can focus more on their core business by outsourcing other services like accounting and invoicing, payroll management, storage, and backup, among other things.
Read More: Cloud Migration Service | Managed Amazon Web Services
Need of Cloud Adoption
As the world transitions to a digital-first culture, the need for cloud adoption is increasing. Many companies and institutions adopt cloud services like AWS and Google Cloud Platform, mostly because they need them in their daily operations.
This post will talk about why organizations should consider switching over to a cloud-based solution. We'll outline three areas that you should look at when deciding whether or not your organization needs to use the cloud: business impact, cost savings, and technology availability. If you're looking for a more in-depth analysis of why cloud solutions work, our cloud specialists can help you with that.
1. Business Impact
One of the biggest cloud benefits is business impact. When your organization uses a cloud service for its operations, you gain faster response times and increase flexibility. The key to success is business agility, which is enabled by using infrastructure-as-a-service or IaaS solutions. Instead of buying and maintaining your hardware to support your business, you can just rent what you need from the cloud service provider and increase or decrease resources as needed.
2. Cost Savings
Cloud solutions are cost-effective, but they also allow for better resource management. Most organizations do not use all of the resources they have invested in for their daily operations, which means they cannot fully utilize their funds. It can add up to a lot of money over time.
However, when you use cloud services, you pay only for what you need and only when you need it. If your business workloads suddenly increase or decrease, the amount of resources you need does not change. A cloud service provider will adjust the available resources as needed to provide an optimal balance for your needs.
In some cases, this can save your organization up to 30% on costs annually or even more.
Challenges of Cloud Adoption
While cloud computing is undeniably a technology on the rise, it comes with its own set of challenges. This article will address some of the challenges facing cloud adoption for businesses and organizations.
Cloud Provider Security:
– Cloud providers tend to focus on providing affordable solutions, which have not been tested for security like other services. If a provider's security model fails and cybercriminals can hack in, they can compromise the entire system or cause some major damage to a business or organization.
When it comes to security, businesses need to put in the effort and look into the security track record of the provider.
– The first thing that needs to be done is to audit a cloud service provider and look for any security leaks or flaws. These auditing firms are experts in this matter and review small companies or even big enterprises. The findings can be used as a checklist for assessing a cloud provider's security measures.
– Once the service provider is audited, one must read up on the security policies and regulations governing the provider's security systems. For example, a business can only use Google Apps in the U.S if they are a U.S-based company. The European Union has its regulations regarding cloud providers and the entities that are allowed to use their platforms. In this case, Irish-based businesses cannot use Amazon Web Services (AWS).
– A business should check the security of the cloud provider's infrastructure, including whether or not certificates are uploaded for the enterprise. Because one of the easiest ways for a cloud provider to compromise a company's data is through phishing attacks and locking users out of their accounts.
– One must ensure that when an organization is doing business with a provider, they are not held accountable. As long as the provider has taken measures to protect against cyberattacks, they will always be safe.
Latest Trends of Cloud Adoption
The cloud has revolutionized digital storage and access, allowing files to be centralized and accessible from anywhere. This same technology is now being leveraged in the healthcare industry. If you've ever sent an email, upload a photo on Facebook. Or share your location on Snapchat, then you've seen the impact that the cloud has had.
By using cloud-based software and platforms, healthcare organizations now have the opportunity to capitalize on this trend by saving money. And creating more interactive communication between patients and providers. With the rapid uptake of smart technology such as the Apple Watch, FitBit, Google Glass, and even smart refrigerators. It is clear that the cloud is getting more popular every day.
Everything is going digital, from the records. And reports generated by EMRs and EHRs to imaging services, radiology documentation, and even patient monitoring devices. Cloud computing gives healthcare providers the power to do more with less. It allows greater connectivity between staff members to promote a better environment for care delivery.