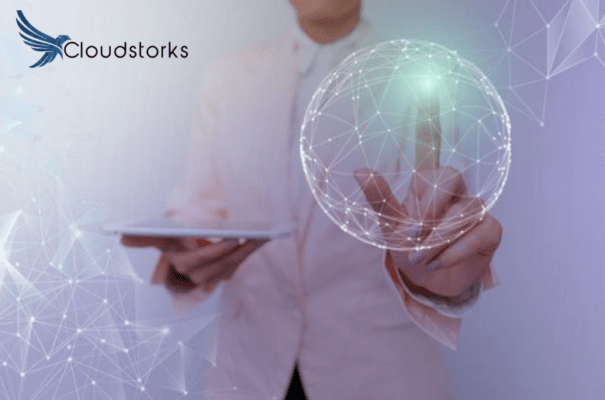 Introduction of Cloud Migration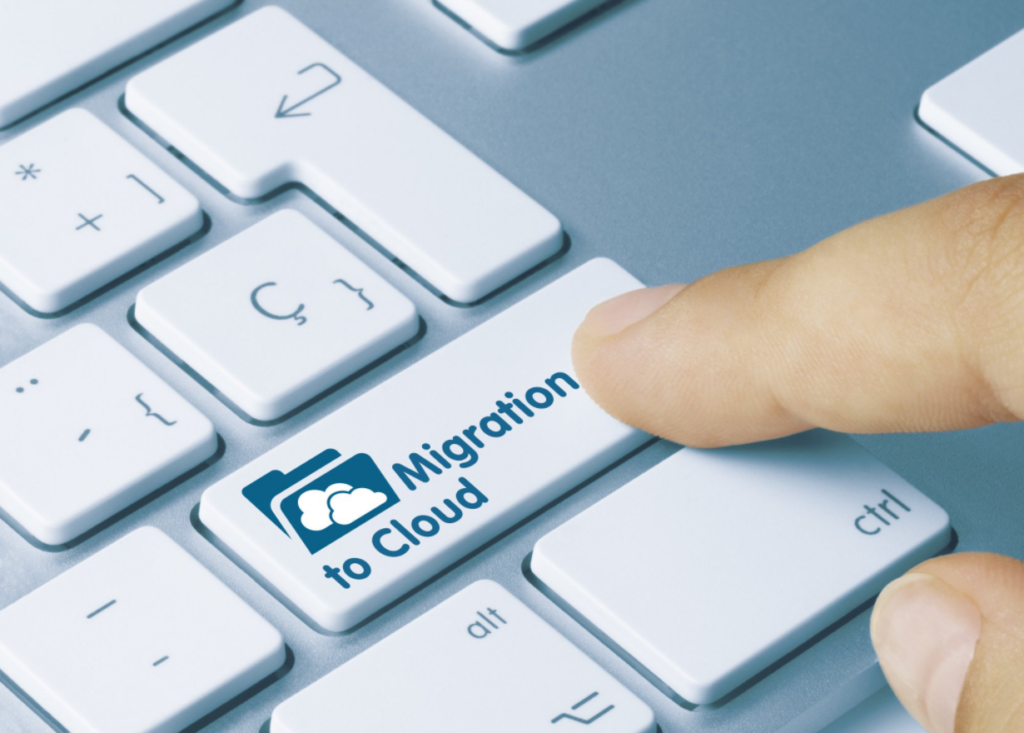 Cloud migration is the process of moving an organization's data and applications from one cloud service provider's environment to another. Migrating to a new provider may be desirable for various reasons such as price, performance, compliance, or data privacy considerations. The move can be made quickly and without significant disruption, if executed properly.
Read more:Best DevOps Strategy Implementing
What do you mean by Cloud Migration Service?
Cloud migration services can be time-consuming. While the tasks involved in migrating data to or from the cloud are not difficult, it is worth considering some of the many pitfalls associated with moving your IT environment. The following is a list of guidelines that you should consider.
First, assess the level of disruption that you'll experience. It means identifying where your systems are currently running, reviewing the requirements that underpin their operation, and making a realistic assessment of their impact if they were to be moved off-premise to the cloud.
Second, evaluate your security strategies because this is likely to be very different in a cloud environment. For example, in a cloud environment, you'll have to make sure that the data is protected at all times. It includes making sure that the data is encrypted throughout its journey.
Third, determine how your organization will manage the systems and services. In the cloud environment, it should be possible to avoid some of the problems associated with managing infrastructure internally by using external service providers; however, you will still need to consider how they are handled concerning costs and scaling.
Key Benefits of Cloud Migration
You're considering moving your business to the cloud, and we applaud you! Cloud migration has many benefits — which we'll go over below — and it's a much better option than building up containers. Cloud providers typically provide scalability, high availability, elasticity, and cost-effectiveness.
Migrate to the cloud and reap the key benefits:
– Save over 90% on long-term IT costs
– Enjoy dedicated compute assets for all your applications with no scaling
– Get your stuff securely hosted in the cloud with free managed backup service from Sysco Data Center Solutions
– Spend less time managing servers, networks, patching software and firmware, updating software licenses and support plans.
Types of Cloud Migration Strategies
Cloud migration is how IT resources are migrated from one cloud service provider to another. Our research investigates three types of cloud migration strategies:
Cloud-based Applications to a Second Cloud Provider
It includes the Backend Services to a Second Cloud Provider
Entire on-premises Data Center to a New Location in Another Region or Country."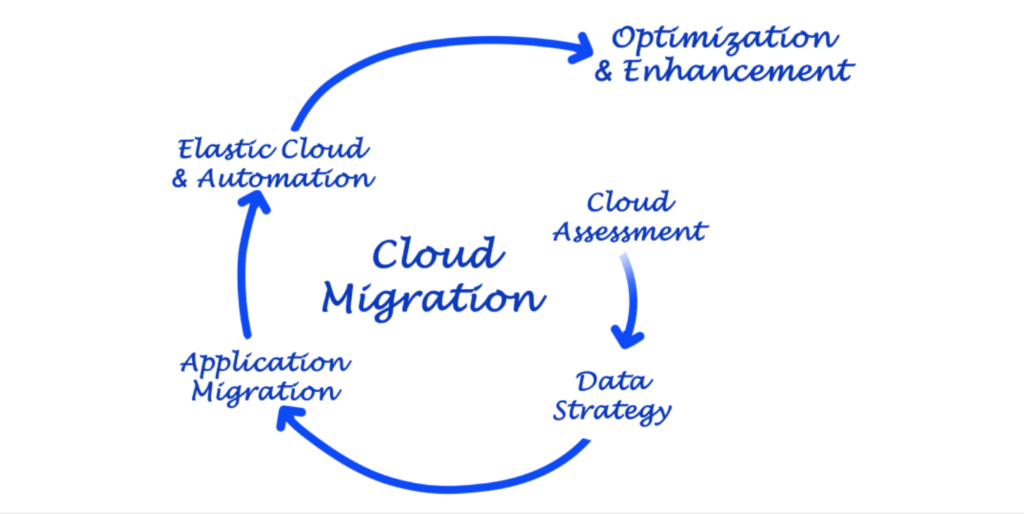 Over time, companies have realized that they need to move applications and services off their premises and amass them in the cloud.
Cloud Migration Deployment Models
Migrating your business online is a daunting task, especially considering moving to the cloud. While there are many popular migration models, not all of them will work for your unique situation and technical preferences. This blog post compiles some of the most commonly used deployment models to determine which one may be right for you.
This article breaks down each model into its key components, detailed descriptions of how they function, and potential pitfalls that may arise to make this process easier.
1. Virtual Private Cloud (VPC)
Pros:  Representative of the current state of cloud computing. The ability to create a virtual network, separate from physical and virtual desktops networks present in the physical network, is a useful tool for businesses with strict security policies or need segmentation for high availability. Furthermore, creating and managing multiple private networks within this one cloud solution is convenient for organizations that require these features. Still, the need to purchase more hardware and transfer large amounts of data to the cloud based on this deployment model can hinder.
Cons: The configuration process required to get a VPC up and running presents a challenge for newbies. If configured improperly, management of these networks is limited and difficult. Furthermore, to scale your VPC, you must move components from your physical network or manage software-defined networks (SDN) from another provider. It prevents your organization from utilizing multiple clouds in tandem.
2. Provider-Based
Pros: This model is straightforward, making it easy for normal users to adopt. In addition, since this model does not rely on VPC, the basic design can work in nearly any environment. The integration with remote infrastructure management tools like vCloud Director and NSX (vNetworking service) makes migrating with provider-based particularly convenient; however, these tools each have their own learning curve to master.
Cons:  This model does not isolate your organization from the cloud. Therefore, security vulnerabilities and data loss can occur from this model. In addition, you must have multiple clouds available to protect your cloud infrastructure from any instabilities that may occur outside of your control (such as a natural disaster).
3. Hybrid Deployment Models
Hybrid models are typically hybrid on-premises deployment models with a virtualization layer on top to provide abstraction and additional flexibility.
a. Hybrid Multi-Cloud
Pros: This eliminates the problem of having just one provider. It offers maximum flexibility for your business processes and allows you to have a private cloud integrated with different public cloud providers, such as VMware Cloud Air and AWS. This deployment model gives your organization the most flexibility and speed in deploying new applications or migrating to the cloud platform with minimal downtime and risk. Furthermore, it provides you with the most control over your systems since you have multiple providers to host services.
Cons: This model is a hard transition for an organization entrenched in one type of technology. This model requires the most expertise from your IT department, as well as the most time and money. It may be more difficult to manage than many other models due to the sheer number of systems involved.
b. Hybrid on-premises Deployment
Pros: Since this deployment model relies on your current infrastructure, it can be easily tailored to your business and maintained quickly without significant technical barriers.
About Cloud Migration Process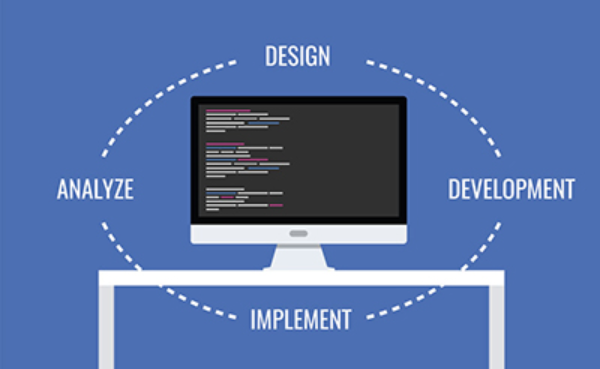 As the world of technology evolves, more and more people are starting to use cloud storage services such as Dropbox and Google Cloud Drive. The cloud migration process is a necessary step to take when considering an enterprise shift to cloud capabilities.
The migration process is not a one-time, straightforward task. It is a continuous process and requires constant maintenance, tuning, improvement, and security considerations.
Read more: Differences Between CI/CD, Agile, And DevOps
Challenges of a Cloud Migration?
Cloud migration is the process of moving your IT infrastructure from an existing on-premises environment to the cloud journey. This process has many challenges as you migrate to public cloud infrastructure. Without proper planning, execution, and tools in place, these challenges are often misunderstood and not taken seriously by business leaders.
This article discusses 4 major challenges of the cloud migration journey and how to overcome them effectively:
Challenge 1: Understanding Cost
Business leaders need to understand that an effective cloud migration requires several applications. It means more security, application management, testing, and development costs involved. First-time cloud adopters may not be ready to spend extra capital on using a public-cloud infrastructure service. In this case, business leaders should take care of internal dependencies, develop tools for better cost estimation, and hire specialists who know cloud analytics well.
Challenge 2: Cloud Maturity and Security
Even though many cloud architecture providers provide certified protection and analytics, it isn't easy to pick the right vendor or one that provides certification for a specific cloud provider. Many customers may be concerned about privacy, data loss, and information security. Business leaders can ensure that their cloud migration is prepared well by hiring specialists who have the skills to design and manage a secure environment.
Challenge 3: Cloud Governance and Management
Governance and management are highly important for a successful database migration service but are not always apparent to business leaders. Cloud infrastructure is prone to outages that affect several applications and users. It means more time-consuming tasks during the planning stage of cloud validation. As you hire specialists, you need to ensure that they have the skills to plan, manage and report on your infrastructure transparently. Moreover, you need to identify who should be responsible for each area to deploy your cloud services effectively.
Challenge 4: Cloud Adoption
Cloud has been a hot topic in recent years, and it is expected to grow rapidly. Enterprises have started to invest in the cloud, but many do not understand the key features of public cloud infrastructure that suit their requirements. Business leaders need to evaluate the requirement for public cloud infrastructure and identify the specific benefits that your organization can derive from it.
Latest Cloud Migration Trends 
There will be a global transition to operating companies in the cloud in the coming years. As more and more organizations store their data and services on remote servers, we'll see software and hardware manufacturers pursue strategies that support this evolution.
We predict that these trends will shape the future of data center infrastructure and cloud service offerings:
– Rise of serverless computing: Outsourcing parts of computing operations, so providers don't have to maintain their own servers.
– It is the rise of the data center as a service (DCaaS): A shift from hardware commoditization to cloud-based services tuned for specific workloads.
– The rise of the "hypervisor as a service": virtualizing every workload on a per-application basis, not just infrastructure.
– A decline in large-scale DC infrastructure: low power, high density, and energy-efficient tend to work better in shared hosted environments.
Types of Cloud Migration Tools
Cloud migration tools, such as AWS Direct Connect and Azure ExpressRoute, allow you to connect your on-premises private cloud (i.e., your on-premises data center) with the public cloud to provide application redundancy. While this is useful for cloud-based workloads that you have a high likelihood of losing (such as an application server), it can also be used to provide a single point of access to your on-premises resources from applications located in the public cloud. It is important to understand what the options are when it comes to using a migration tool.
AWS Direct Connect enables you to connect your on-premises equipment to an AWS Direct Connect location, as well as your AWS resources.
The two types of AWS Direct Connect locations that you can use are our Point of Presence (PoP) and ExpressRoute. With a point of presence, you create a direct connection between your data center and the nearest PoP site. ExpressRoute is similar to the point of presence, except it is routed through one or more third-party Internet Service Provider (ISP) backbone networks. Most of the time, you will use AWS Direct Connect.
The use of AWS Direct Connect or ExpressRoute requires certain items to be in place and configured before you can begin using the migration tool. These include a connection between your on-premises data center and an AWS access point (AWS Direct Connect) or multiple ASNs and a third-party backbone provider (ExpressRoute).
Azure ExpressRoute requires certain items to be in place and configured before you can begin using the migration tool. These include a connection between your on-premises data center and a Microsoft Access Point (Azure ExpressRoute), as well as Azure Resource Manager permissions.
Contact Cloudstorks For Cloud Migration
The world of technology is advancing so quickly that it sometimes feels like you're left behind. Even if you can work your way around a computer. Fortunately, some great technological advancements are downright practical for small businesses. One is cloud migration partners.
Cloudstorks offer professional cloud migration services. To help move your entire business to the cloud technology without any hassle on your end.